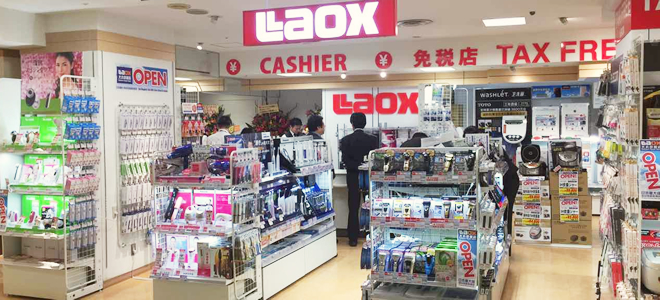 Located on the Shijodori street, in the middle of Kyoto's biggest shopping area / Best location for both sightseeing and shopping
Laox is on the Shijodori street in Kyoto, in the city's biggest entertainment district. Historically, Kyoto people have formed a strong attachment to the Shijodori as the axis of the city's transportation. The street has also played an important role in the Kyoto culture: for example, famous floats go through the street during the ancient Gion Festival.
Our store offers a wide range of made-in-Japan products popular among overseas tourists, many of which you won't find anywhere outside Laox. Set up on the same floor as the tax-free counter of Daimaru department store, we will never stop striving to be as convenient and satisfactory a store as possible.