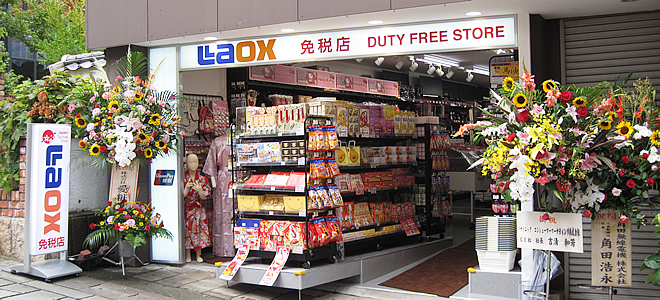 A rich assortment of fun souvenirs!
Glover Dori (the Glover Street), which leads to major Nagasaki tourist destinations like the Glover Garden and the Oura Cathedral, has a historic atmosphere, lined with famous stores selling Kasuteira, traditional Japanese sponge cake, and ancient architectures.
Our store faces the Glover Street and is all on the first floor. We have a wide range of products popular among customers from abroad, including kitchen appliances, electric appliances designed for overseas use, cosmetics and foods. So, please just drop by, if only to take a rest from your busy sightseeing.