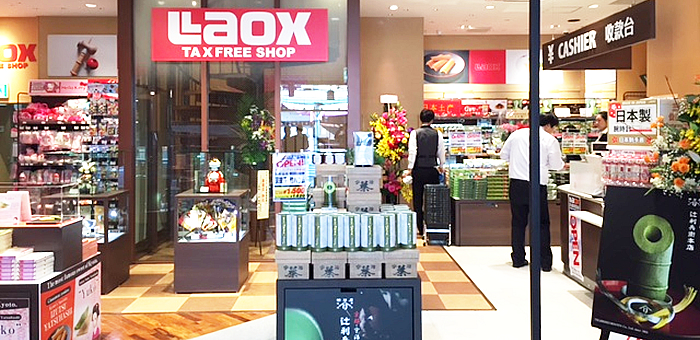 Tax-free store situated in Kyoto Gion, a famous sightseeing spot
Our store is located in an area that's renowned as a tourist attraction – Kyoto Gion. We have a wide variety of products that are highly popular both domestically and overseas, such as local specialties, home appliances for overseas use and miscellaneous cosmetic items.
In addition, we stock souvenir snacks that are made using Tsujirihei's Uji powdered green tea. Tsujirihei is a famous, well-established tea house with a history of over 150 years. These snacks are one of our recommendations for you.