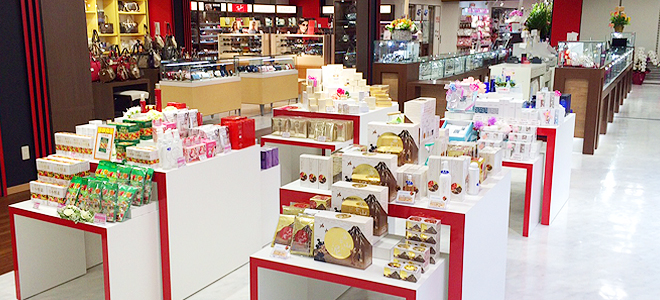 A duty-free store located in Dotonbori, Osaka's characteristic downtown area
Dotonbori is perhaps the best-known commercial district and tourist destination in Osaka. With unique storefronts and a distinctive food culture, it's a popular attraction for both Japanese and overseas visitors.
The store is located in the heart of Dotonbori near the famous Ebisubashi bridge, where we offer a wide collection of items including overseas-compatible electronics, watches, jewelry, and traditional items produced in Japan such as Nambu ironware.
We do our best to provide an assortment of products that appeal to overseas visitors, so you're sure to find the perfect souvenir. We look forward to your visit!