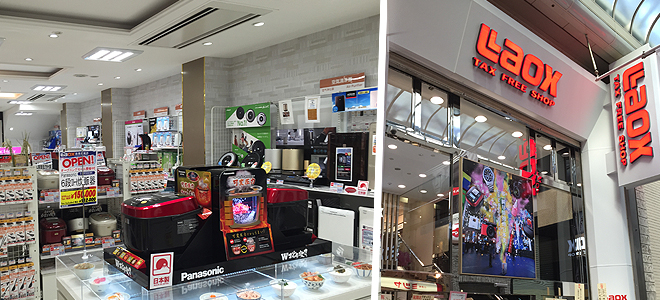 Osaka's most popular commercial area surrounding the Shinsaibashi shopping street
Shinsaibashi is the commercial area most popular among foreign tourists in Osaka. In particular, the most prestigious Shinsaibashi shopping street, which has thrived since Japan's feudal era, is bustling with tourists from in and out of the country.
Located on this famous street, Laox offers a wide variety of products from popular household appliances for overseas use to high-quality, made-in-Japan folkcrafts like Nambu ironware, watches, jewelry, cosmetics and foods. Multilingual staff will always be there to help and satisfy our customers from abroad as well as from Japan with the spirit of Japanese hospitality.